From the moment I met Chris & Cassie I knew we were going to have a lot of fun! This adorable couple has so much love for one another.
Amanda & I headed North to Louisburg, MO for a sweet country engagement session on the farm. We explored the farm and even made friends with a few cows.
Congratulations Cassie & Chris! I am so excited for your wedding and to watch your love story continue…
Lots of Love,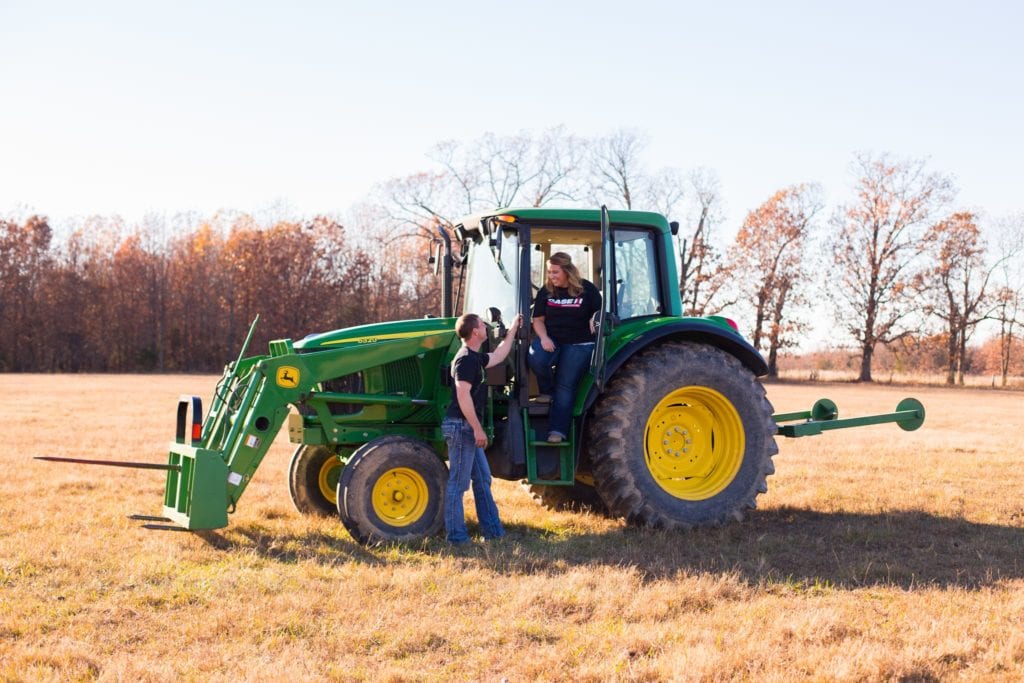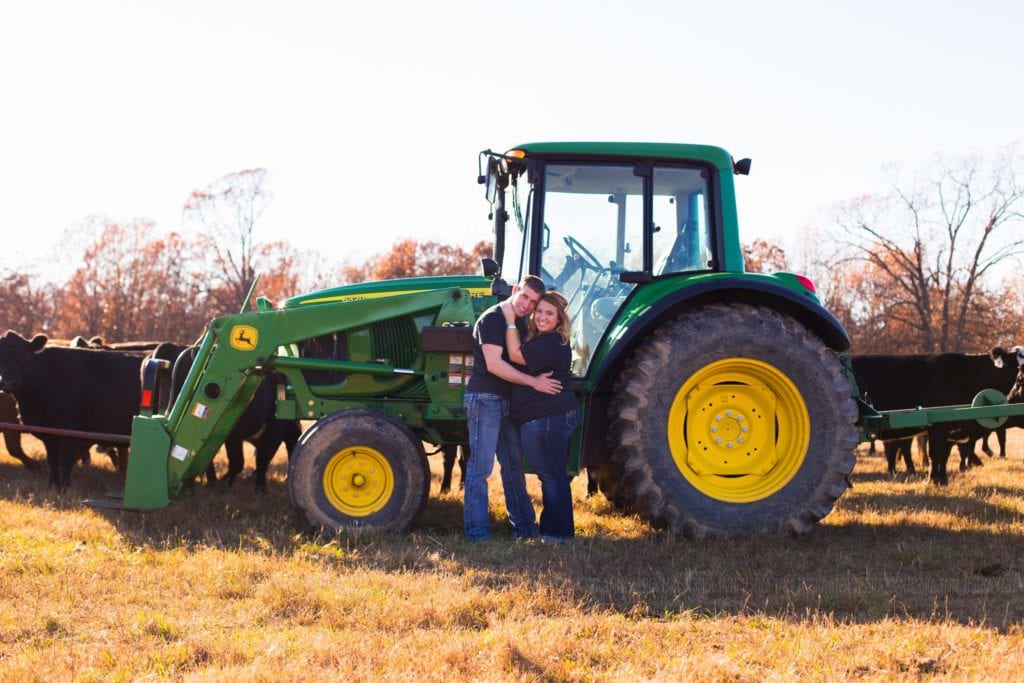 How did you meet?
We went to high school together. We were in FFA together. Chris is two years older than me. After graduation, he went to welding school in Tulsa and started welding on the road. After I graduated, I went to MSU for ag education. I taught down in the bootheel of MO for a year and then got offered a job at Logan-Rogersville for the 2014-2015 school year. Chris and I had kept in a touch a little over the years, but we randomly ran into each other at the vet's office in Buffalo and he asked me out on the spot! Couldn't have been any more perfect!!!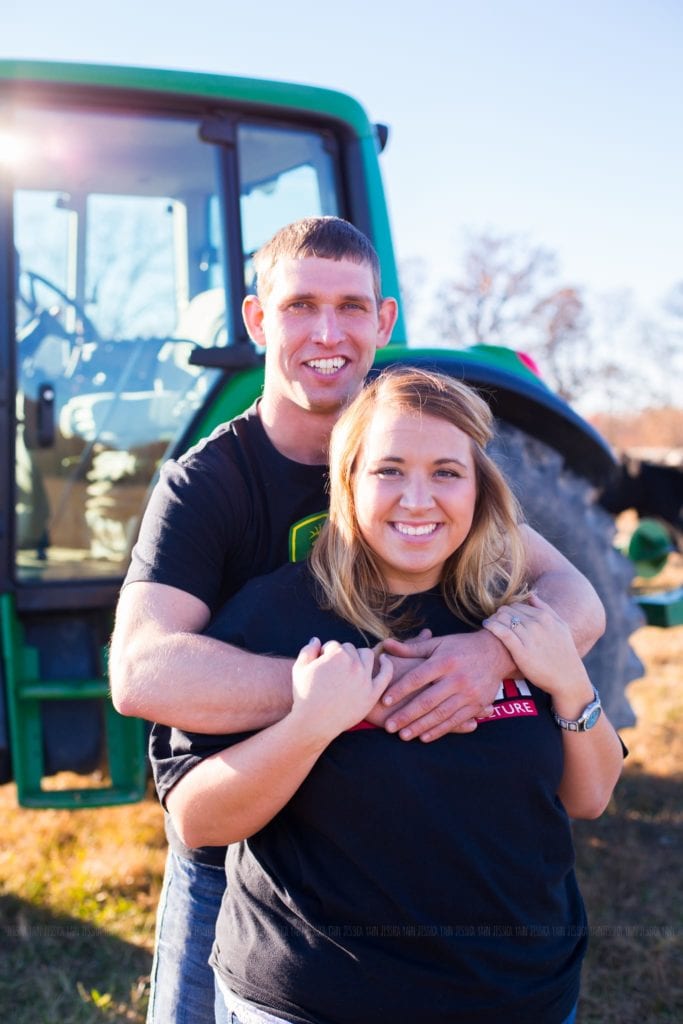 Where was your first date?
After we met at the vet's office that day we agreed to get together later that night to just drive around (not much to do in Buffalo/Louisburg…Haha.). So, we looked at his cows and just talked in his truck until like 3 in the morning. He kissed me at some point that night and it was a done deal from there on out! We went on a "real date" to dinner and the movies the next night.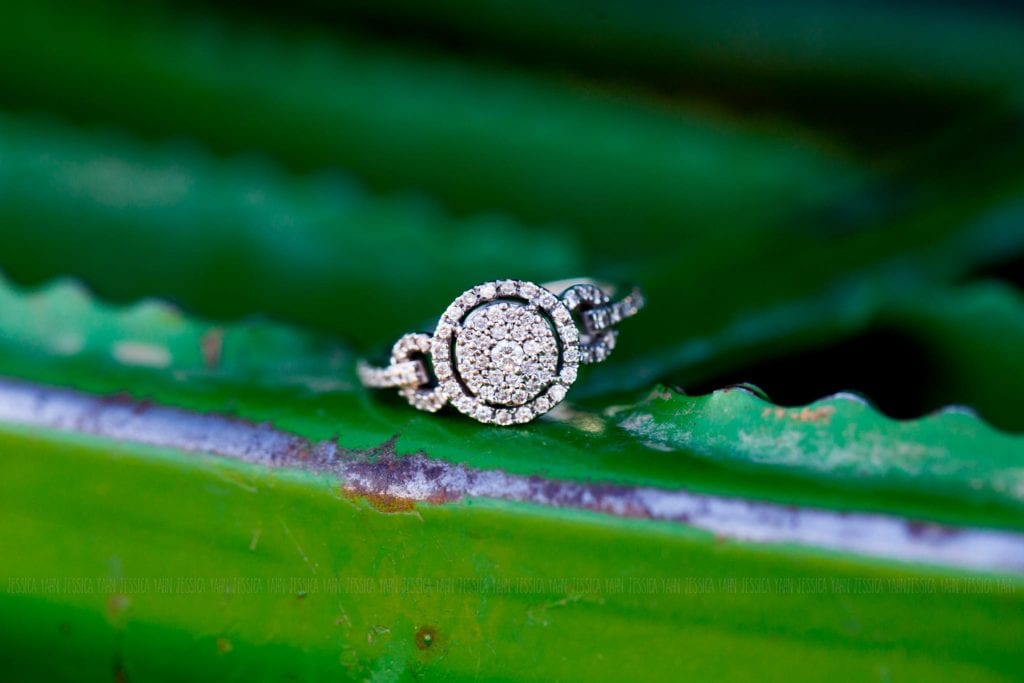 Tell us about your proposal.
He was home between jobs for 5 or 6 days. We had spent the weekend in Branson and had done all kinds of stuff. I was thinking (hoping!!) that he was going to propose that weekend. Fast forward to Sunday evening, and he was getting ready to leave for Coffeyville, KS for a job. We were outside my house and he said goodbye and got in his truck. I came inside and started doing laundry and random stuff when someone knocked on the door! It was Chris! 🙂 He hugged me and had this long speech. Then he let go of me and reached up on a shelf I have in the hallway. By the time I realized what was happening he was down on one knee.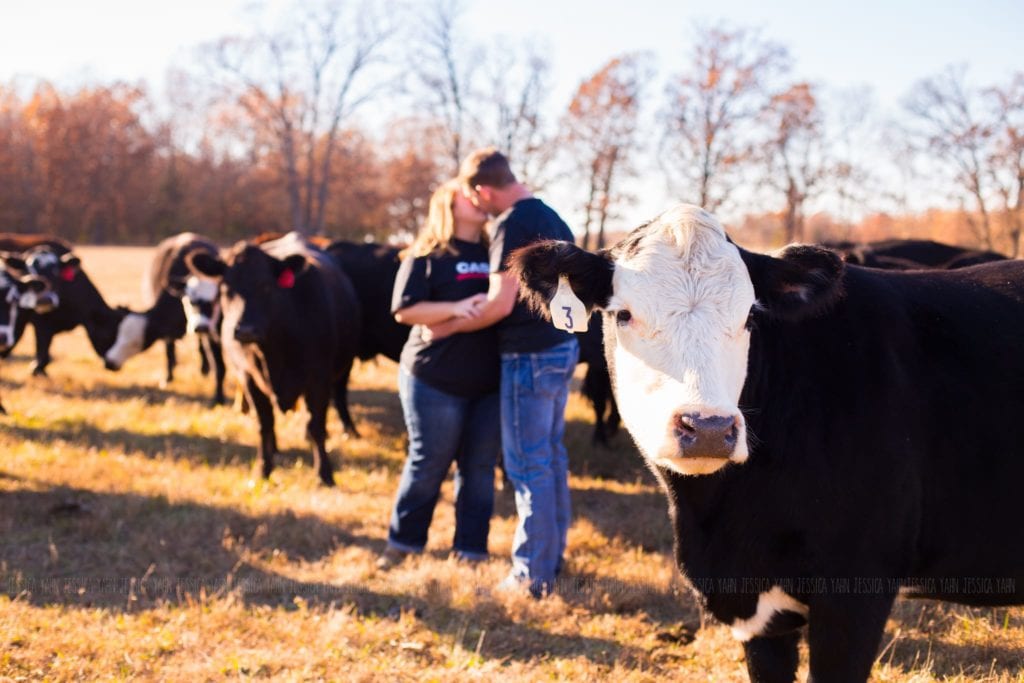 What are your favorite things to do together?
Feed cows or basically do anything around the farm. Go to truck and tractor pulls. We really like going to the movies, going to church, and going to Branson. I like shopping and he doesn't mind carrying bags. 😉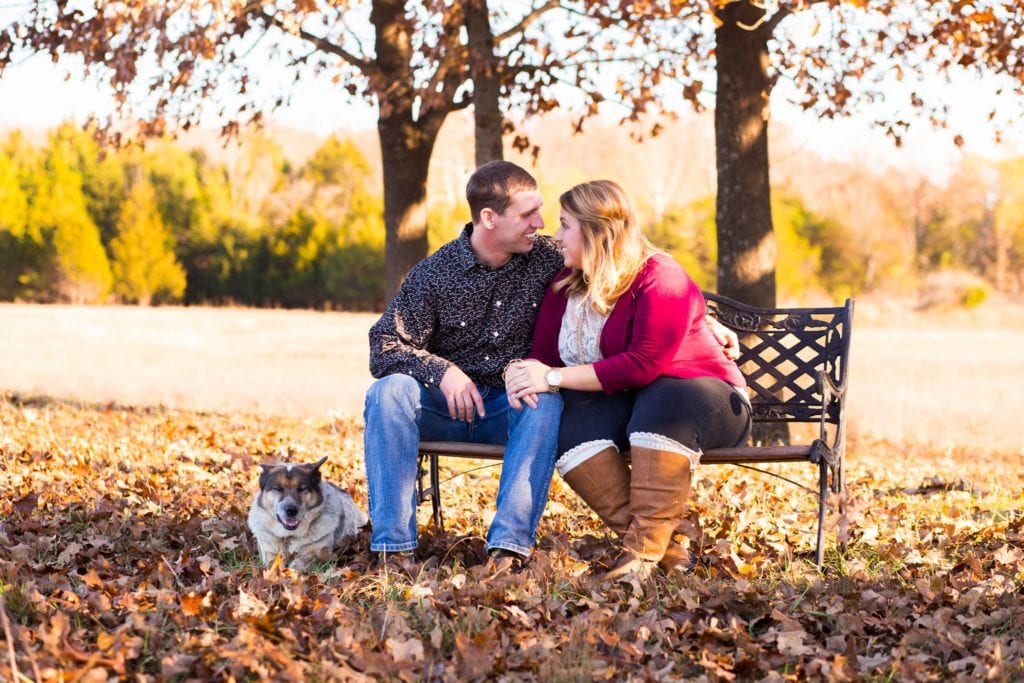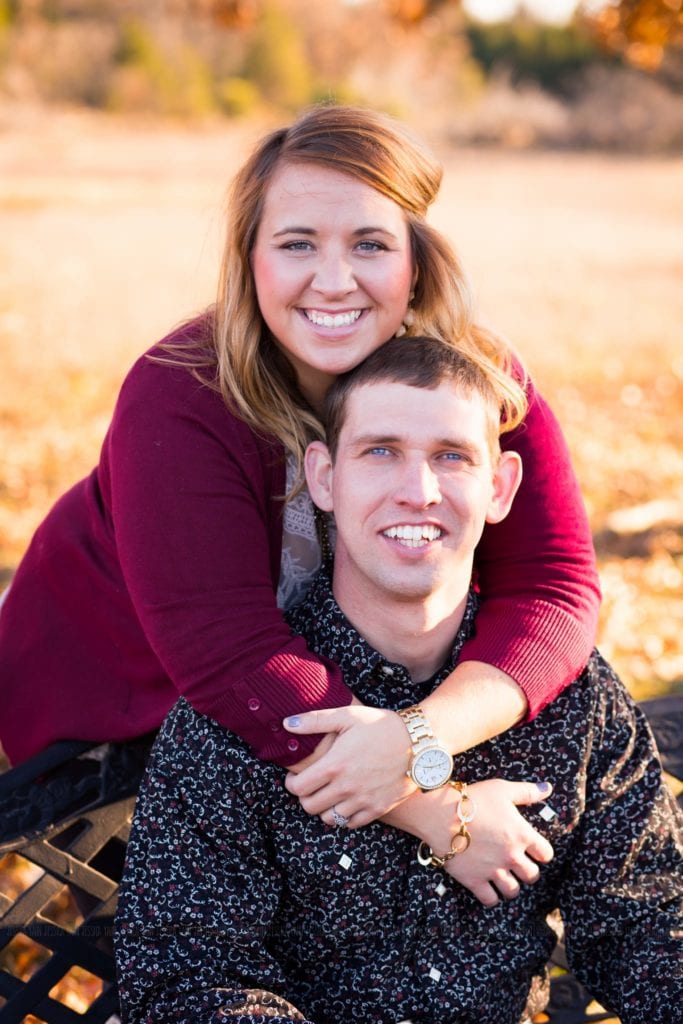 Cassie, What things do you love the most about Chris?
His kindness! He is the most generous and genuine person I know. He's never met a stranger; he can literally talk to anyone. Also, he's rarely mad or in a bad mood. He respects my career and understands it, which is important because I'm insanely busy and it gets stressful sometimes.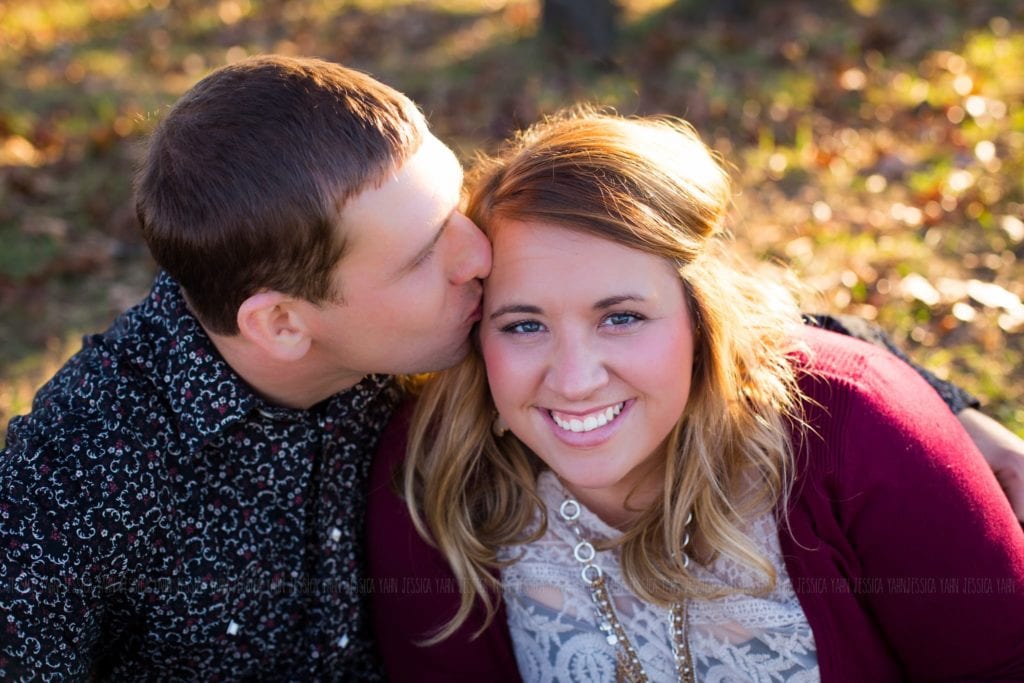 Chris, What things do you love the most about Cassie?
Basically everything. She's honest and very responsible! Very trustworthy. Old fashion on some things and up class on some stuff. Will be a wonderful wife and mother! She's a great cook!