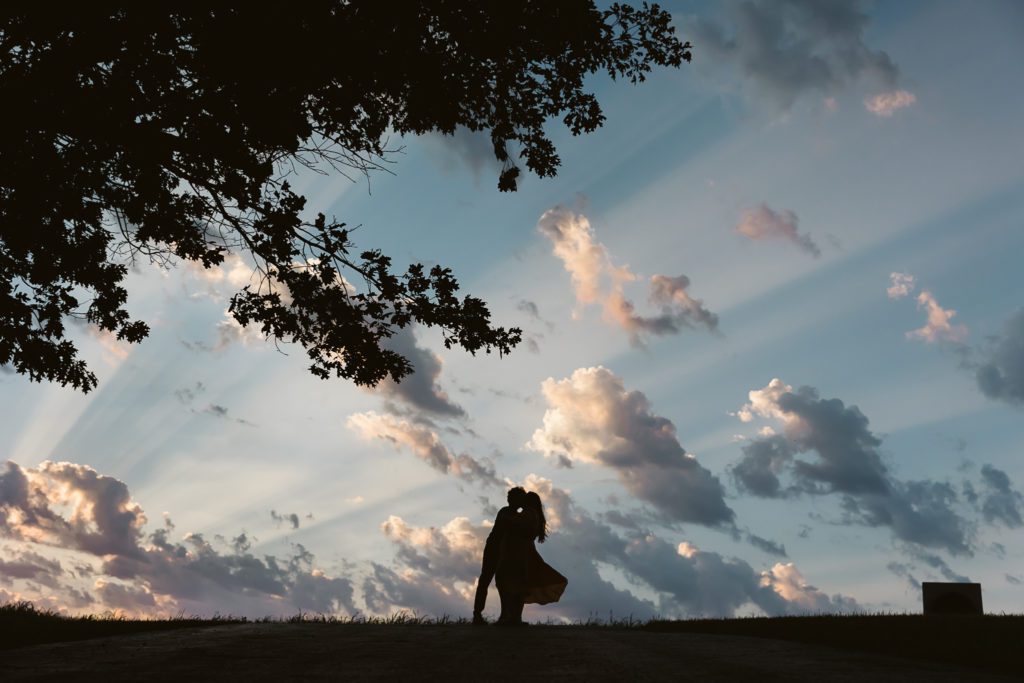 Do we need a second photographer?
This is purely up to you! While I can easily photograph the wedding just myself, I find that my couples really appreciate the moments of having my second photographer there. This is especially true for the ceremony & reception. For example, I can stay focused on those special moments between the two of you while my second photographer can focus on moments happening with your loved ones. Either way, you can decide this based on what parts of the day are most important and/or what your budget allows.

How many hours of wedding day coverage do we need?
For Friday thru Sunday weddings, I typically recommend 8 to 10 hours of coverage. Typically 8 hours will cover the end of getting ready thru the important parts of the reception. If you really love the getting ready and detail photos or are planning a grand exit such as sparklers, then you may want to consider booking 10 hours of coverage to make sure we can fit all of those memories into your timeline. The only time I recommend booking more than 10 hours of coverage is for specific weddings that might have multiple locations and/or couple's who are having long ceremonies. For example Catholic or Indian Weddings.
Why should we hire you?
Can I get super real with you for a minute? I only want you to hire me if you really want to hire me. While you are investing in us capturing one of the most important moments in your life – I am also investing my heart in your story. You will never be just another client to me or just another paycheck coming in. I am 125% in your corner and ready to help make sure your day runs as smoothly as possible. I love people…I love weddings…and well, I love LOVE!! I wholeheartedly believe that authentic love is limitless. It has no labels. So no matter who you are or where you are in this crazy thing we call life – we're ready to celebrate your love story.
I want you to photograph our wedding! What's next?
Fill out the contact form or send me an email! When you are ready to complete the booking process it is all done online and super easy! If you prefer to book in person, that is A-OK and we can set that up too! I will never turn down a chance to grab a cup of coffee and chat!
How far in advance do you book a wedding?
I am currently booking events for 2024 and all the way into 2025. I only commit to a limited number of weddings per year, so it is definitely important to book as soon as possible. We are often filling popular dates over 12-18 months, even 24 months in advance. Once you have your date (and preferably venue) set — I am more than happy to help finalize your contract and add you to the calendar.
Our wedding is in __________. Do you travel?
I primarily photograph weddings in the Springfield, Branson, & Joplin areas BUT I frequently travel all over Southwest Missouri & Northwest Arkansas – and as far as The Cayman Islands for a destination wedding. EXTRA love points if you'd like me to travel back to Hawaii. It is still very much home in my heart. Travel fees may apply depending on the location(s) and one-way distance from area code 65803.
How much does it cost and what is your payment policy?
Every couple and wedding is unique, which is why I am happy to provide a quote to reflect your needs! Typically, there is a $500 retainer for just myself, $750 if you're booking two photographers, or $1500 if you're booking both photography & videography. To be fair I cannot hold a date without a retainer and a signed contract. The retainer guarantees that I/we will hold your date exclusively for you and turn down all other inquiries. The remaining balance after the retainer will be accessible thru your client portal to create your own payment plan. The final balance is due 30 days prior to the event.
What is included in the pricing?
Our most popular wedding collections can include an engagement session, Wedding Day coverage by me and an assistant photographer, and your edited high-resolution images in an online gallery with printing rights. However, I will be more than happy to customize any collection to meet your specific needs and budget.  Heirloom Albums, Canvas, and other professional products, as well as additional portrait sessions (Bridal, Boudoir, etc), are available to be built into your customized collection if you'd like.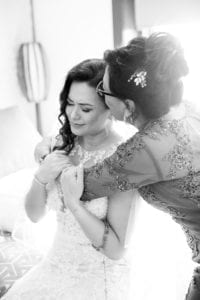 What is your photography style?
My style is deeply ingrained in a photojournalist approach. While I am happy to grab the formal & posed images, my goal is to capture the true moments…the emotion of the day. Of course, I am there to photograph the "big" moments like your first kiss as newlyweds but I want to capture the little moments just as much, if not even more.
I want to catch you having an amazing time laughing with your friends while getting ready, or the flower girl twirling in her dress while she feels like a mini-princess.  I'm looking for Mom or Dad's tears when they see you for the first time and that squeeze of the hand from Grandma giving you a little extra love & reassurance. And then after the "I Do's" have been said, you've shared your first kiss and you get a moment to breathe…I want to look for that moment when you exchange a small look of happiness because you realize that you now have the rest of your lives together to adore & support one another.
Do you have a favorite style of wedding?
Truly, I love all weddings. Whether the location is industrial, a historic downtown building, a rustic barn, or even a beautiful vineyard. I could go on and on. In the end, no matter what the style of your wedding is, my goal is the same – to capture a day full of love, laughter, and (happy) tears.
What is a 'First Look' and why should I do one?
A First Look is a special moment before the ceremony for the couple to have a quiet moment together. While not every couple chooses to do this, it does have its benefits. This provides a good time to get the bridal party photos (and family if you wish) without having to take you away from your guests at the reception any longer than necessary. (It also can be popular to do a "First Look" with the Father-of-the-Bride".)
Do you have backup camera equipment? What kind of equipment do you use?
Yes, yes, and YES! I bring multiple cameras, lenses, and other equipment to use as needed. Typically I/we have at least 3 professional cameras and a multitude of lighting at every wedding. We also have multiple backup systems in place after the wedding to keep your images safe.
Do we need to provide a meal at the reception?
If I will be shooting 6 hours or more a meal is always appreciated for me and my assistant. We typically try to take a brief moment to eat while you are having dinner. (Most people don't enjoy having photos of themselves eating anyway.)
How soon will our images be ready?
I do my best to get your photos to you as quickly as possible. I know how excited you are. I will provide sneak peeks if you'd like on social media. While I always try to get them to you faster, the average turnaround time for your full engagement gallery is within 2 weeks, and 4 weeks for your wedding gallery.
Will our images be edited? Can you edit out  _______ ?
All of the images you receive in your gallery will be edited and in high resolution. My goal when editing is to stay authentic to each wedding. We want our images to remain contemporary without being so trendy that you wish you could have them re-edited in 10 years. Skin broke out? No worries! I can take care of blemishes. More extensive retouching is available upon request. If you have a specific editing concern – feel free to send me an email.
Is there something I didn't cover? Please feel free to contact me and I am more than happy to answer all your questions!
Missouri Engagement & Wedding Photography
Springfield | Bolivar | Buffalo | Nixa | Ozark | Branson | Willard
Joplin | Rolla | Kansas City | St Louis